YouTube has grown to be one of the most popular social media all over the world. Anything you want to know, it is there, isn't it awesome? Well, it has created a platform for a lot of people to show what they got. And, there comes a normal gamer who started his channel commentating on his gameplay. Little did he know, he was about to be the most followed person on YouTube. His patience, hard work, and creativity gained him more subscribers day-by-day. Although he started his channel in 2014, he has now over 60 MILLION SUBSCRIBERS – Can you believe it?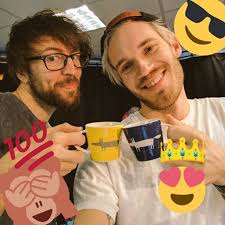 Everyone has their fair share of hardships and PewDiePie nailed it. Also, YouTube has evolved a lot and viewers are very demanding. So, it is time to ease off a little bit and satisfy his demanding viewers. As a result, he has hired two talented editors, Brad and Sive, who are now the brain whereas Felix, the heart of the PewDiePie channel. 
So many people know my true job is not to edit but to spend weeks determining whether there will be a Bonus Meme. Today. There will definitely be a Bonus Meme on Meme Review. yw. pic.twitter.com/3dZ6XfVMLe

— BradWOTO (@buffwoto) April 7, 2018
(A meme from Brad's Twitter)
Their editing skills are so masterfull that, you won't even know how time flies by. Videos after videos – you just won't get bored. There is a reason why the channel never stops growing. I repeat 60 MILLION SUBSCRIBER – Sorry, can't help it. Kudos to the team which provides such a great and consistent videos.