Facts about Oliver Tree
| | |
| --- | --- |
| Date of Birth | June 29, 1993 |
| Age | 29 years old |
| Birthplace | California, United States |
| Zodiac | Cancer |
| Nationality | American |
| Ethnicity | Biracial |
| Profession | Singer, Producer, and Film-maker |
| Height | 5 feet and 10  inches |
| Girlfriend | Melanie Martinez (Read More Below) |
| Net worth | $1 million (More info Below) |
With a stark bowl cut, funny looking wide-legged JNCO jeans, red spects, and imagery that boasts '90s ephemera, Oliver Tree is an enigmatic yet, talented pop singer. He has created a distinct and unique persona of himself in the music industry packed with talents like his.  His unique appearance was itself enough for him to be viral in memes. And to top that off, he creates catchy songs and funny videos which makes him such a great entertainer and musician. Now let us know more about Oliver Brown down below.
BIO AND WIKI
Oliver Tree Nickell was born on June 29, 1993 (29 years old), in Santa Cruz, California, United States. He is a vocalist, producer, and filmmaker. He was born into a family with a love for music. Matter of fact, his parents met and fell in love with each other in a flute class. So, it was not a surprise young Oliver to be passionate about music since he was a kid.

Oliver was a musical genius as he played piano when he was three, started writing songs the next year and even completed his first album when he was six. Oliver came into the limelight after his song "When I'm Down" went viral. And, he became even more popular after he released his song "Alien Boy."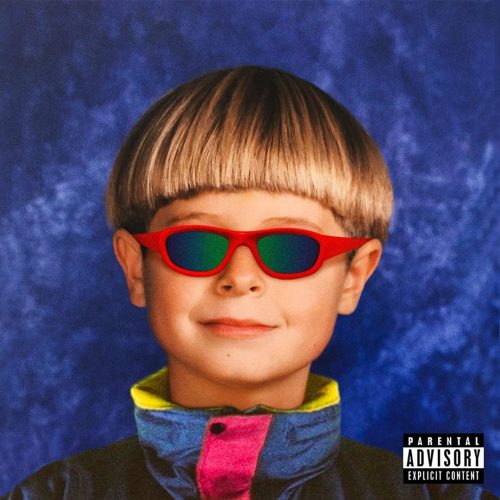 Oliver Tree's Journey from Bedroom To Stardom
Ever since he was young, he was creating his own music in the comfort of his bedroom. He was into electronic music and hip-hop. By the age of 18, he performed alongside popular musicians such as Skrillex and Nero. Eventually, his taste of music waned off to dance music and he started exploring pop to folk-rock.

In 2013, he started mixing all these genres to create unique music and released his debut under his middle name, Tree. His music garnered the interest of an English record label named R&S. While he was attending the California Institute of the Arts, he met the rising Chicago producer named Whethan. They collaborated to release a song named "When I'm Down," which was written in his Apartment, went viral all over the Internet. This song started off his career in music.

The song then caught the attention of yet another record label and this time a major one named Atlantic Records. After that, he created his single Hurt," which has racked up more than 15.3 million U.S. streams. He worked as a filmmaker for creating the video for that song. He went berzerk while making the video where he was crucified on a giant scooter to getting his head blown. The video itself was enough to get a lot of attention and ranked higher in charts each other.

After that, he released yet another viral song named "Alien Boy" raking up more than 28 million views on YouTube alone. And, the list just goes on and on. He really has turned himself from a bedroom music producer to a mainstream music artist. And, he is not done yet.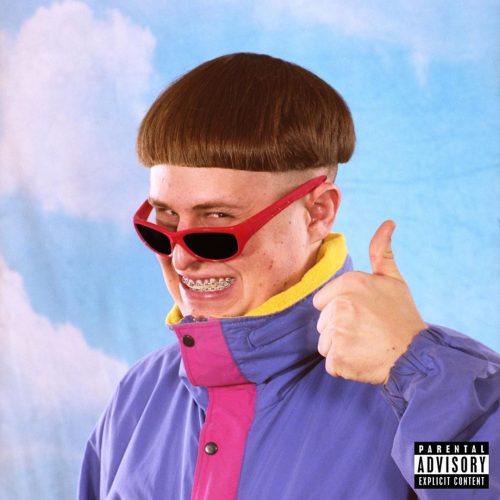 Oliver Tree's GIRLFRIEND AND RELATIONSHIP 
As one of the rising musician, it is obvious that his fans would want to know if he is in a relationship or not. Many of his haters even doubt that he would ever get a girl because of his appearance. But, oh boy, they are so wrong. Because he is not alone in this crazy journey of his. He is a relationship with an equally talented and popular singer named Melanie Martinez. Just like Oliver, she also has her unique sense of fashion where she appears in colorful dresses, mostly in pink. When both of them have a similar personality and similar passions, it definitely makes them a 'perfect couple goals.'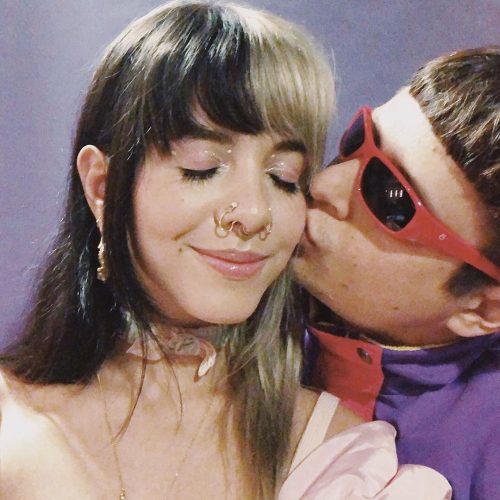 The way they accept and love each other's flaws and strengths makes them an example to the generation where people prefer beauty over character. Nevertheless, they are living the best and crazy days of their life with each other. Kudos to Oliver and Melanie.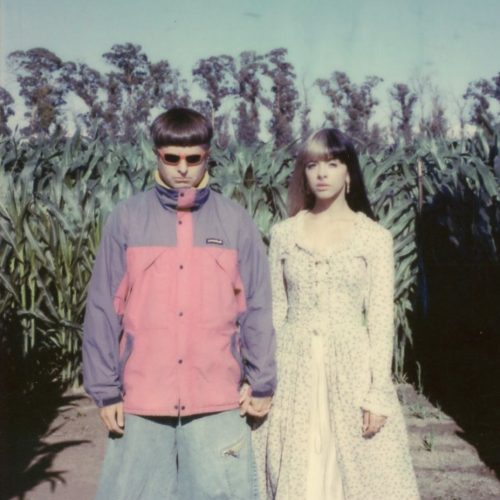 Oliver Tree's HEIGHT, WEIGHT AND BODY MEASUREMENTS
| | |
| --- | --- |
| Height | Oliver Tree stands 5 feet and 10  inches tall. |
| Weight | However, the information regarding his weight remains unknown. |
| Hair | Dark Brown |
| Eyes | Hazel |
| Body Measurement | The details regarding his body measurements remain unknown. |
| Body Type | Average |
Oliver Tree's FAMILY, EDUCATION AND CHILDHOOD
Father:      He seems to be secretive about his family background, so, he has not opened up about his father.
Mother:    Similarly, he has not opened up about his mother too.
Sibling:    He has not revealed anything about his siblings either.
Childhood:    He had a childhood in a very caring and loving environment. His parents were really supportive and attentive about his needs. In simple words, he got a childhood that surely made him a talented and successful person he is right now.
Education:    He completed his earlier education from Gault Elementary and Branciforte Middle School. And,  he completed his high school education from Harbor High. Then, he joined the California Institute of the Arts to enrich his knowledge in music.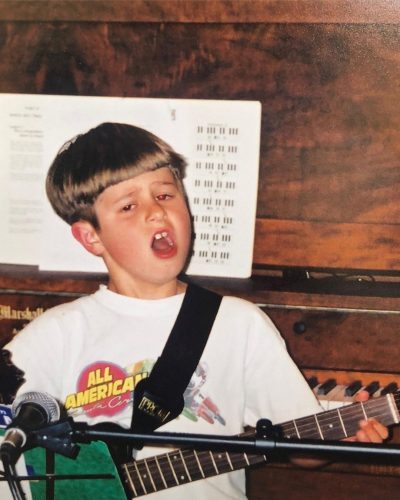 Oliver Tree NET WORTH
Sponsorship: As he has more than 1.2 million followers on his Instagram account, advertisers pay a certain amount for the post they make. Considering his latest 15 posts, the average engagement rate of followers on each of his post is 22.73%. Thus, the average estimate of the amount he charges for sponsorship is between $2,547.75 – $4,246.25.
Tours and Music: As we all know, musicians make a lot of money through their labels, tours, and endorsements. So, Oliver Tree has been making a lot of fortune after his breakthrough since 2016.
Net Worth: Although there is not much information to calculate his net worth, the rough estimation of Oliver Brown's Net worth is $1 million.
FACTS IN SUMMARY
Q: What is Oliver Tree's birthdate?
A: Oliver Tree was born on June 29, 1993.
Q: What is Oliver Tree's age?
A: Oliver Tree is 29 years old.
Q: What is Oliver Tree's height?
A: Oliver Tree's height is 5 feet and 10  inches.
Q: Who is Oliver Tree's Girlfriend?
A: Oliver Tree is In a relationship with Melanie Martinez at the moment.
Q: What is Oliver Tree's Net Worth?
A: Oliver Tree's net worth is $1 million.
RUMORS AND CONTROVERSY
It is apparent that several bad information about figures like him involving them spread here and there. His haters can make stories and attempt to take him down due to jealousy and envy. Yet, he has nevermore given much thought to it. Preferably he concentrates on positivity and love, his fans and followers return to him. He has done excellent work to keep himself distant from controversies until this day.
Oliver Tree's SOCIAL MEDIA
Also Read: GigaChad (Ernest Khalimov) Wiki, Height, Age, Bio, Wife, Family