Facts about Kaycee Rice
[table "10" not found /]
Not everyone has the good fortune to follow their passion and make it their vocation. In contrast, Kaycee Rice is one in a million for having achieved fame and wealth at such a young age by pursuing her passion of "Dancing". Since she was eight years old, she has won the hearts of numerous young people with her incredible dancing skills and grooves. She is well known among celebrities, dance competitions, and dance enthusiasts thanks to her exceptional dancing ability. Scroll down to learn more about her celebrity and career.
BIO AND WIKI
Kaycee Rice was born in Los Angeles, California, in the United States on October 21, 2002 ([dob="20021021″] years old). Kaycee has always loved to dance; she is just eight years old. She has since become more well-known thanks to the dance videos on her YouTube page. She is a member of the dance teams for immaBEAST and lilBEASTS. She enjoys Tae Kwon Do as well as dancing. 
As she grew older, Kaycee developed into an Instagram celebrity who gained notoriety and popularity for her dance skills. At the age of 8, Kaycee became well-known after her mother posted recordings of her dancing online. The well-known artist Katy Perry shared one of her dance videos on Twitter, and it quickly went viral. She frequently made appearances on both Ellen and American's Got Talent.
Due to Kaycee's talent and skill, she was accepted to the well-known dance program "World of Dance," which helped her get further notoriety. She has performed on stages alongside well-known stars like Missy Elliott, Justin Bieber, Katy Perry, and Pharrell Williams. She has also starred in a number of music videos, including Meghan Trainor's "All About That Bass". She won the 2015 International Finals of Thunderstruck as well as Teen Miss Dance Icon. At the time this story was being written, Kaycee already had more than 2.2 million followers on Instagram.

Kaycee Rice's FAMILY, EDUCATION AND CHILDHOOD
Father:      Kaycee's father is Brad Rice. Her Instagram feed tells us he is 51 years old at the time of writing this article.
Mother:    Kaycee was born to Laura Rice, who is a former owner of the studio 13. It can be said that Kaycee's dancing skills came from the platform she got from her mother's dance studio which is situated at Simi Valley, California.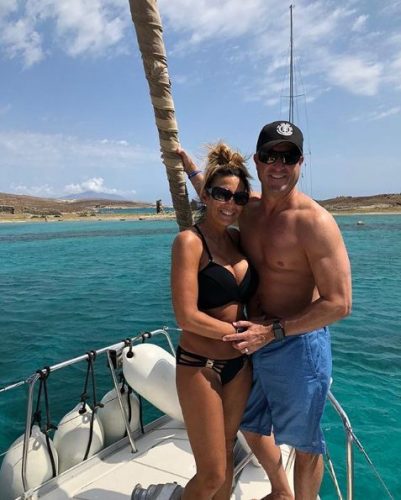 Sibling:    She has an elder brother "Devon Rice" and an elder sister "Kyline  Rice".
Childhood:    Her childhood was very great with a lot of support and attention from her parents. They were always fulfilling everything she needs to pursue what she wants. In simple words, she had experienced a childhood that has certainly played a key role to achieve the success she is gaining right now.
Education:    Kaycee is very studious. She gives equal time and effort to her school as she does for dancing. However, there are no details about her education and qualifications.
Kaycee Rice's BOYFRIEND, AND RELATIONSHIP 
Her social media accounts show no indication that she is in a relationship. She appears to be totally committed to her work. She is aware of what she wants and makes progress every day in that direction. She prefers to join dance crews and become involved in more worthwhile activities than she does relationships. She is openly friendly with her dancing partner Se Tan Lew, though. They resemble a best buddy more. However, what they share is entirely professional and has no dubious information.  
 Additionally, the fact that she is only 17 years old is relevant to everyone. She cannot yet distinguish between love, infatuation, and attraction since she is too young. At the same time, she has already won the hearts of many young males with her charming demeanor and attractive appearance. To find out with whom she would begin her romantic voyage, we had simply wait. 
Kaycee Rice NET WORTH
Sponsorship: Given that Kaycee has more than 2.2 million Instagram followers, brands pay a set sum for each post they publish. 
The average follower engagement rate for each of Kaycee's most recent 15 posts is 4.98%. As a result, the range of her estimated average sponsorship fee is $4,497.75 to $7,496.25.
Currently, she mostly sells T-shirts, hoodies, and other items with unique stickers and prints produced to order from weirdoapparel.com. The product has a price range of $5 to $50, which is very reasonable and frequently "sells out."
YouTube: Currently, she has more than 491K  subscribers on her channel with an average of 11,403 views daily.
Socialblade.com estimates that she makes between $1K and $16.4K a year from her YouTube channel based on the daily views and subscriber growth.
As a result of determining Kaycee Rice's net worth by taking into account all of the sources of income she has had over the years, as mentioned above, it is projected to be between $150k and $200k.
Kaycee Rice's HEIGHT, WEIGHT AND BODY MEASUREMENTS
| | |
| --- | --- |
| Height | Kaycee Rice stands 5 feet and 2 inches tall. |
| Weight | At the moment, the information about her weight remains unknown. |
| Hair | Blonde |
| Eyes | Light Brown |
| Body Measurement | However, the detailed statistics showing her body measurements are not known. |
| Body Type | Kaycee Rice is slim and lean.  |
RUMORS AND CONTROVERSY
There are no rumors or hatred towards Kaycee Rice. Everyone is an admirer and fond of her dancing. She shares positive energy through her dancing forms. However, since she is just 17, its a long journey to get involved in controversies as the future is uncertain. But on a positive note,  she has done a praiseworthy job to keep her away from controversies with positivity and sensibility until now.
 Kaycee Rice's SOCIAL MEDIA
| | | |
| --- | --- | --- |
| Platform | Followers (As of December 2019) | Link |
| Facebook | 156K | Here |
| Twitter | 50.5K | Here |
| Instagram | 2.3 million | Here |
| YouTube | 492K | Here |
ALSO READ: Net Worth of The Ace Family Also Read: Cleo Buckman Schwimmer Wiki: Facts About David Schwimmer's Daughter